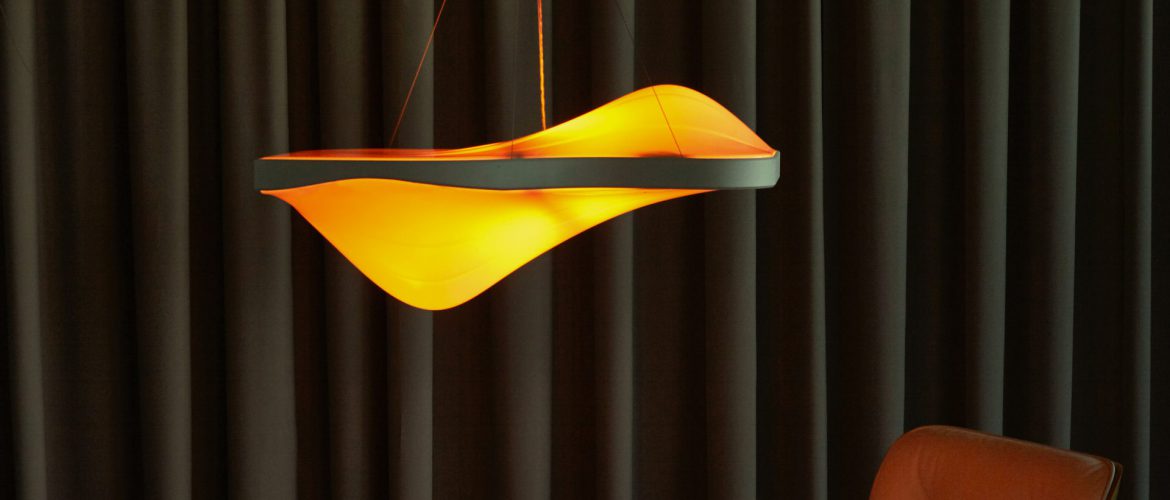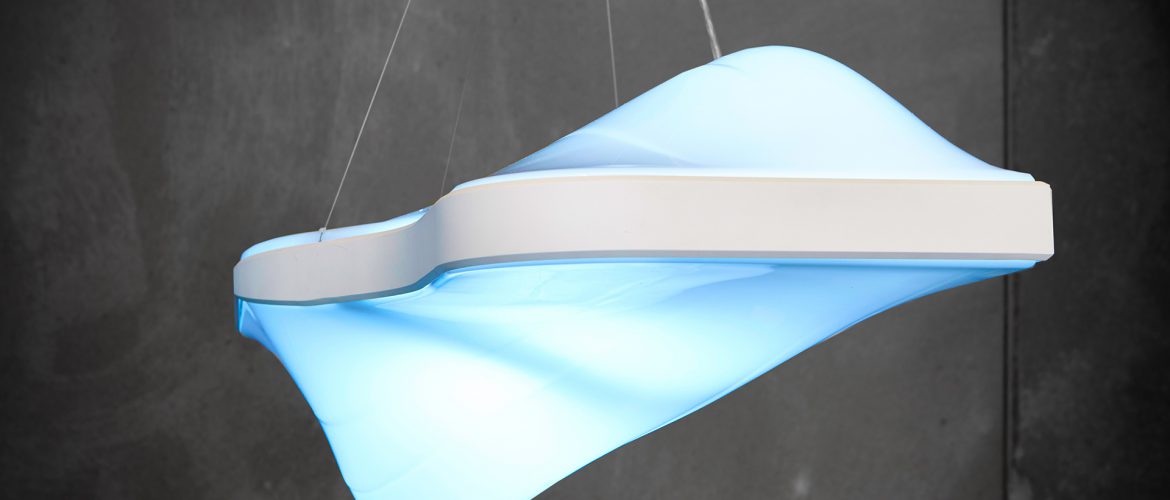 − VIBE brings sunlight into every room
− Unique design and high-quality materials
− Aluminium frame, powder-coated, RAL 9003, matt
− Functionality: Colour temperature 1,800 K to 16,000 K
− High colour stability from micro-controller controlled LED management with temperature compensation and factory calibration
− Soft light mixing and uniform light distribution
− Direct and indirect lighting can be controlled separately
− Operating temperature monitoring with automatic dimming function
− Direct 230 V mains connection
− Mounting: Pendant
Technical Data

LED Modul PI-LED

1,800 K – 16,000 K

72 W (3,800 lm)

Control:
NeoLink/ZigBee
DALI DT8

Design Data

Downloads
Smart control with
NEOLINK/ZIGBEE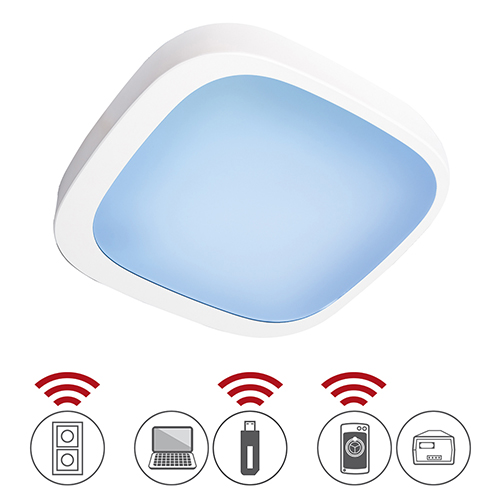 The innovative NeoLink/ZigBee wireless control opens up a world of new possibilities for Human Centric Lighting. Installation, maintenance and use become child's play and can be managed efficiently and intuitively. Subsequent Integration of biorhytmic KITEO light solutions in existing structures can be as easily implemented as installation in a completely new building.
The control data is transmitted over routes up to 100 m based on a routing process – and that too, with very little energy consumption. Thanks to a broad range of control elements, there is also a matching light control interface for every construction situation and every user. In addition to wall rotary knobs and NeoLink/ZigBee App for smartphones and tablets, a USB stick for controlling via PCs and laptops is also available.
Control functionality
Colour temperature, brightness and individual RGB light colours
Fixed mood lights combined with any dimming level and colours
Daytime- and colour sequences
Overall and group control
Complex lighting Systems simple control with
DALI DT8
As an alternative to NeoLink/ZigBee, there is an option of integrating Human Centric Lighting solutions of KITEO via DALI DT8. Modern biorhythmic light can be integrated easily and quickly, therefore, even in more complex building management systems. All the functions of a lighting system, such as changing the brightness, colour temperatures, and additional RGB sequences as well as daytime sequences, can be controlled with DALI DT8, generally or specifically. Thus, the user can set the perfect lighting at any time and for every occasion within seconds. Various components, sorted by application, are available for control and operation – fully automatically in the background, or by manual control on the wall or on the PC.
Control functionality
FColour temperature, brightness and individual RGB light colours
Fixed mood lights combined with any dimming level and colours
Daytime- and colour sequences
Overall and group control